Real world problems.
Next generation solutions.
The following customer stories explain how our fresh approach can resolve typical problems associated with annual/pulse surveys and employee feedback.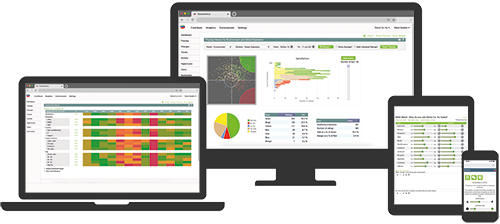 Fixing the survey questions, responses, and even timings might make life easier for survey vendors but does little to help customers. We understand no two cultures are identical and customers must have flexibility to amend their approach at any time.
Thymometrics lets you change factors, questions, frequency to suit you, as and when you need it.
The ability to modify and customise the Thymometrics tool is a critical component, providing maximum flexibility as a company continues to evolve.

Understanding employee satisfaction is vital, but adding to that an understanding of what is important to them gives you a valuable steer in prioritizing any actions.
Thymometrics captures Satisfaction and Importance data so you can access deep insights into opinion, mood and priorities.
The two-dimensional analysis of employee satisfaction & importance, displayed in strong visual reports, are outstanding.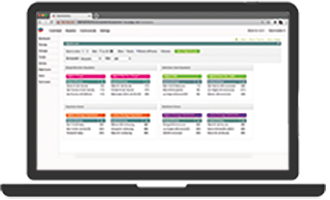 Highlighting bottlenecks and areas for concern gives companies a sense of where to focus. Visualizing trends on how these areas are moving sets the context in order to prioritize actions and to ensure actions plans are working as expected.
Thymometrics provide comprehensive change and trend tracking as out-of-the-box features.
Thymometrics have developed efficient systems to rapidly survey employees with short, easy to take surveys what I call next generation pulse survey tools that plot and visualize team mood over time.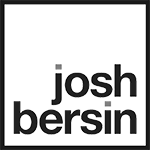 When employees are not confident of Anonymity they hold back and temper their answers destroying the usefulness of data.
Thymometrics has Employee Anonymity built-in from the ground up and regular reinforcement messaging ensures employees can have 100% confidence. This does not mean losing communications, you can still have open dialogue with individuals and even groups of employees with similar options without any compromise in anonymity.
I believe we're more in tune with our employees than we have ever been, now we have a real-time employee communication channel using Thymometrics.

Isn't it time you spoke with Thymometrics?