VOW: Are your employee engagement efforts enough?
Author: David Godden, published: Jan 8, 2018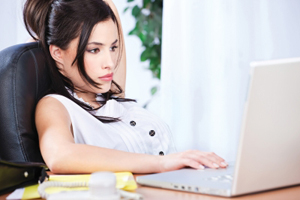 Employees who are actively engaged tend to demonstrate higher levels of productivity, stick around longer, and help make the organizations they work for more profitable. Even the
customers they serve get a better experience
. Because of this, 88% of businesses made plans to improve employee engagement during 2017, and have invested millions of dollars doing so.
Employee engagement dismal again?
Why then are too many organizations about to find out that their employee engagement metrics are disappointing again this year? Maybe it's because employees are still not being heard. According to
Harvard Business Review
, most organizations approach employee engagement the wrong way: "Most initiatives amount to an adrenaline shot. A perk is introduced to boost scores, but over time the effect wears off and scores go back down." Employee engagement should never be viewed as a one-time effort. It should be an effort that starts with a plan to gather feedback and then take strategic action on the suggestions and concerns that employees have. If we really want to do a good job with engagement, it has to start with addressing the
'Voice of the Workforce'
 ("VOW").
Signs of low engagement not always the best way to measure it
Let's think about what many companies look at as an employee engagement campaign. First they realize there is a problem because employees are leaving at a record pace. They panic. They decide to run an employee survey to find out what's happening. Employees get the survey, a list of 100 or so questions, and they know what's coming. They don't take it seriously. Most won't even participate unless they are prodded by their manager. The results land on the desk of an already overworked human resource manager who spends weeks reviewing answers. By the time any action takes place, based on this employee feedback, nothing changes and employees feel like they are not important. On the other hand, there is something better and much more effective in terms of
employee engagement surveys
. It's when employees have a way to communicate on an ongoing basis about their suggestions, needs, concerns, ideas, and more. It's a system in which employees can be honest and know that their privacy and identity will be protected. Letting
employees be heard
is the first step towards improving engagement levels.
Increasing employee engagement in 3 steps
In the new year, there is a three-part strategy that can improve employee engagement levels. Now is a good time for your leadership team to take action so that 2018 is a better year.
Step 1 - Understand what true employee engagement looks like for your organization.
Unless you know what is the norm in terms of employee engagement for your company, it can be hard to measure accurately. Take a look back at past efforts made, but also think about what employees require in order to streamline efforts moving forward.
Step 2 - Put systems into place that gather and process feedback in real-time.
Surveys can help gather employee feedback, but only if they happen on a regular basis to encourage participation. The sooner that feedback can be processed and changes made, the better the participation will be.
Step 3 - Be transparent about improvements and future actions to address needs.
When employee ideas are valued and there is a process for making positive changes in the organization, this enhances engagement levels. Report in a transparent way the improvements made with regular communications with employees.
Make the VOW work for your organization by using the above tips and choosing the right
real-time employee engagement platform
.
---
Find out how Thymometrics can help you create and fulfil you own VOW in 2018. Contact Thymometrics via email info@thymometrics.com, call +1 646 760 9323 (US) or +44 (0) 1223 750 251 (Europe) or visit thymometrics.com.
Image courtesy of marin at freedigitalphotos.net