Managers - it's up to YOU to drive employee engagement!
Author: David Godden, published: Jan 23, 2018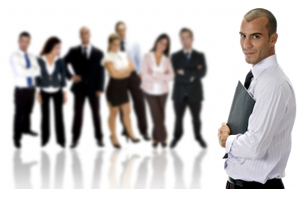 Employee engagement is that magical emotional connection that employees develop that helps them connect to the culture, values, and goals of the organizations they work for. In a perfect world, this would come easy. However, we know that employee engagement is statistically low. This is often a frustrating aspect for managers who are trying to build strong teams.
Managers can influence employee engagement
An interesting study was conducted by the
Association for Talent Development
, which found that managers have a growing influence over employee engagement levels. The data gathered from employee engagement surveys is valuable in identifying what is working in terms of action plans to increase engagement vs. allowing employees to find their own way. It turns out that when managers take on a style of management that includes communicating the value of engagement, employees get on board and show more enthusiasm. As a manager, how do you see your role in raising employee engagement levels in your organization? Maybe you are already a leader who understands how important this is, and have the kind of personality that encourages others. Or maybe you think this is just another thing that human resources has added to your already full plate
Having the right mindset matters
According to John Eades, President and CEO of LearnLoft, and a 2017 LinkedIn Top Voice, "Many managers see their job as a burden (instead of a blessing) and it's killing our organizations." Managers can get so wrapped up in their day-to-day chores of supervising employees that they forget how much they wanted to be in a position of influence. But this is the wrong way to view leadership. Eades says that, "The mindset that managers have every day when they take this role has to be coming from the right place. This is not about making more money or power, it's about making a positive impact on the lives of people on your team." Getting employees more excited about the work they do, making them feel like they are contributing to the success of the organization, and using your leadership position to provide subordinates with career-growing opportunities - are all traits of a great manager. How important is employee engagement to your organization, and further, what can you do to encourage your team to make this connection? Somewhere around two-thirds of the workforce in the US is actively engaged at any given time. These are employees from all backgrounds, skillsets, and generations. The opportunity exists to make an impact as a manager; an investment that can serve your own goals.
Set a clear example for others
First and foremost, as a manager you must be the one to set the bar high for others. Your team should see a daily demonstration of your standards. Once they see this employees will understand the importance of being engaged in their work and focusing on company goals.
Provide meaningful projects and tasks
Employees need to feel challenged in order to stay engaged. Give employees projects and duties that honor their skillsets and keep them wanting to learn more.
Match the right people for roles
Not everyone may be a good fit for your team. One outsider can bring down morale. It's ok to swap employees with other managers in order to create the best teams across the organization. Hire smart and match people well to their roles, or let them go onto other departments where they may be more effective.
Ask for feedback and input from employees
You won't know for sure if you are doing a good job as a manager unless you ask for feedback from your subordinates. Conduct
360 degree surveys
on at least an annual basis, and use
real-time employee engagement software
to measure engagement levels all the time. A platform with two-way communication can help to address employee concerns promptly and privately.
Recognize efforts
Engagement is often driven by recognition. When employees feel appreciated and supported for their efforts, they are more likely to stay connected to the goals of the organization. Remember, your role as a manager is to make others look good - and in return, you will be viewed as an outstanding leader. Employee engagement is everyone's business. As a front-line manager, however, you have the biggest opportunity to impact the experience that employees have at work
.
---
Find out how Thymometrics can help managers monitor and drive engagement effectively. Contact Thymometrics by email info@thymometrics.com, call +1 646 760 9323 (US) or +44 (0) 1223 750 251 (Europe) or visit thymometrics.com.
Image courtesy of imagerymajestic at freedigitalphotos.net